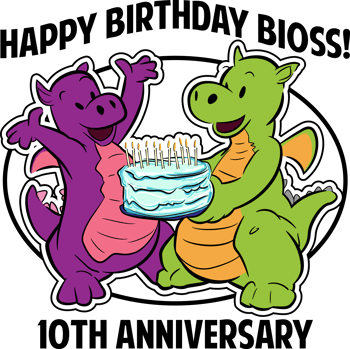 Bioss is a leading developer and manufacturer of antibodies, proteins, and immunoassays. With ten years of consistent and robust growth, Bioss has developed over 14,000 primary antibodies and more than 130,000 derived products, creating an extensive proprietary portfolio of self-manufactured antibodies covering a large number of human disease targets. In addition, Bioss produces cytokines, growth factors, and other proteins that are used for immunoassays.
Bioss was founded to support scientific discoveries. We have received more than 15,826 citations in scientific publications with a cumulative impact factor larger than 64,000. The consistent growth of citations from researchers using our products directly reflects the value that researchers place on the quality of our products. On the occasion of the 10th anniversary, Bioss considers this milestone as inspiration to continue our growth and evolution. We expect increasing demand for our antibodies, ELISA kits, and protein products as the number of scientific publications and cumulative impact factor grows.
To celebrate we are offering Promotions on Several Collections for a limited time.
---
Buy One Get One Free:

Expiration: 6/30/2022
Available in the USA through Bioss and Internationally through participating distributors

If you have any questions about our products or promotions, please do not hesitate to contact us at sales@biossusa.com or 800-501-7654.
Don't forget to share our giveaway with a friend! Click below to pass along this opportunity:
Terms and Conditions:
Exclusions apply. Not all products are available to order for free.
Bioss Antibodies reserves the right to cancel or refuse this promotion at any time.
Available while supplies last.
Limit 1 sample per person.